- New for April -
This month's collection of pieces features warm golden tones along with geometric shapes, sharp angles, and lots of circles. There are some Rainbow Moonstone and Labradorite pieces—always a crowd (and personal) favorite. I tried to pick moonstones and labradorites that flash warmer tones this time around though. Many of the pieces are one of a kind while a few will be part of my made-to-order limited edition or permanent collections.
Pieces will be available in the
shop
starting April 1st.
Behind the Scenes
A few photos below show some of the latest pieces while they were in progress.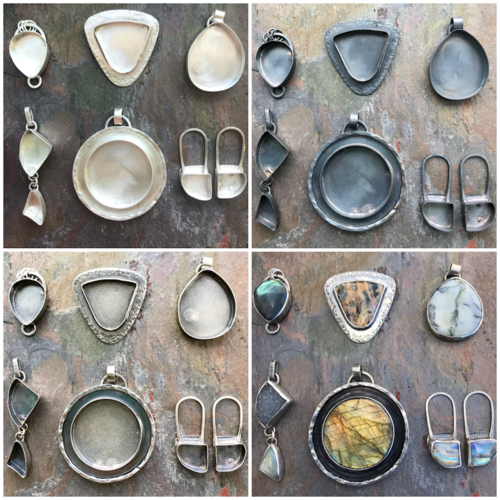 Shop Updates
The collection will be available starting April 1st. If you're interested in ordering, visit the shop here.