- New for April -
Since April is Earth Month and April 22nd is Earth Day, jewelry purchased from Wise Handmade during this month will help support the planting of new trees. Wise Handmade will donate a portion of each sale to plant one new tree for each piece of jewelry purchased in April. Let's make a greener earth this month and every month!
Speaking of green, you'll see plenty of this verdant hue in April's collection of pieces. Emerald, a classic green stone, makes several appearances in the new pieces. Some of the other green stones this month include serpentine, jade, chrysocolla, chryoprase, peridot, lucite, jasper, and green onyx. You'll also find a few druzies, turquoise, labradorite, and rainbow moonstone to round out the mix.
To continue with the earthy theme, I focused on organic shapes like petals, leaves, and branches for many of the designs. Some of the pieces are great for simple and versatile everyday jewelry while others have a little more sparkle and will make a larger statement.
If you would like to learn more about how these pieces were made, keep reading below.
One-of-a-kind, limited edition, and made-to-order pieces will be available in the shop starting April 4th.
Behind the Scenes
Here are a few photos which show some of the latest pieces while they were in progress.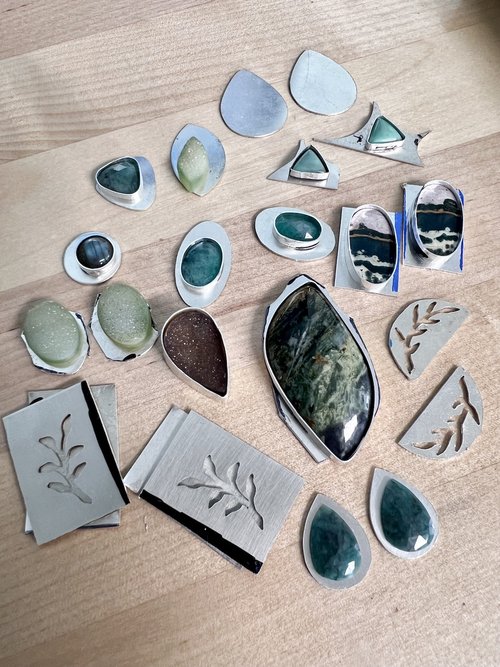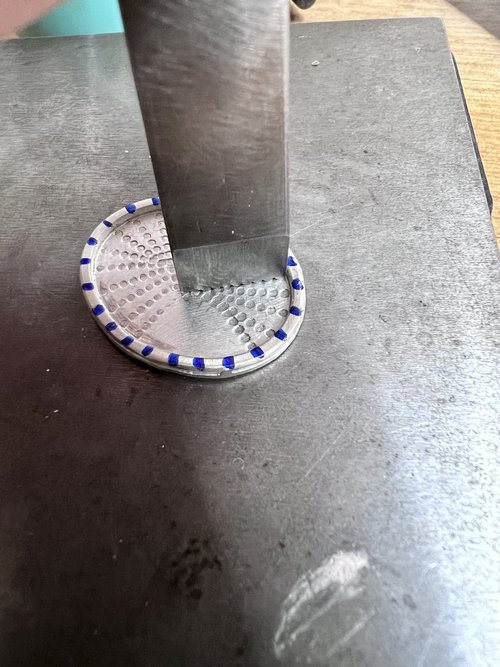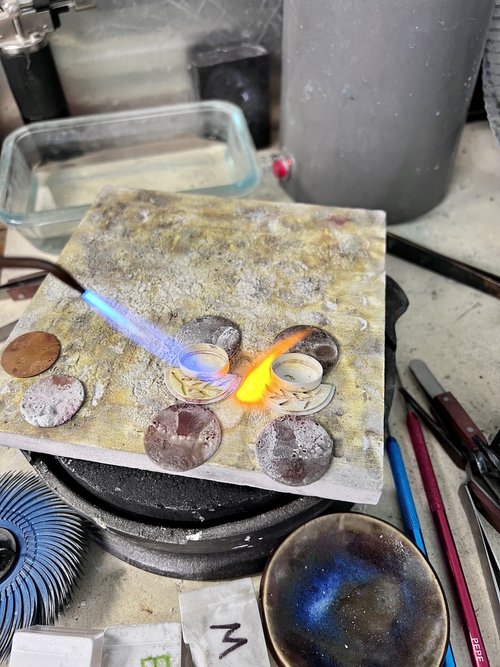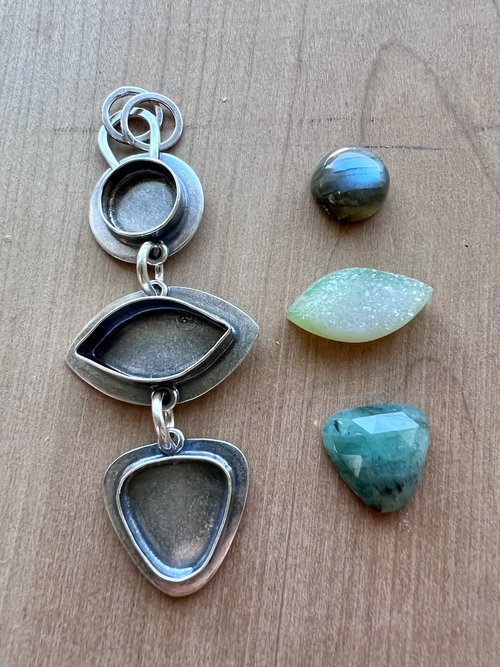 Shop Updates
The full collection will be available starting April 4th. If you're interested in ordering, visit the shop here.