- New for January -
After a whirlwind couple of months fulfilling holiday orders, it felt good to be creating new designs again. I stuck with a fairly neutral color palette in this month's new pieces. You'll find plenty of white and black along with a mix of truly unique stones. Most of the cabochons are dendritic opal, but I also included a few other stones like turquoise, rainbow moonstone, chalcedony, spinel, simulated opal, and a pearl set.
There are some simple designs as well as larger statement pieces this month. Some of the statement pieces feature larger handmade chains which I soldered one link at a time. While handmade chains are definitely time-consuming to create, I love the character a handmade chain adds to the overall piece.
If you would like to learn more about how these pieces were made, keep reading below.
One-of-a-kind, limited edition, and made-to-order pieces will be available in the shop starting January 9th.
Behind the Scenes
Here are a few photos which show some of the latest pieces while they were in progress.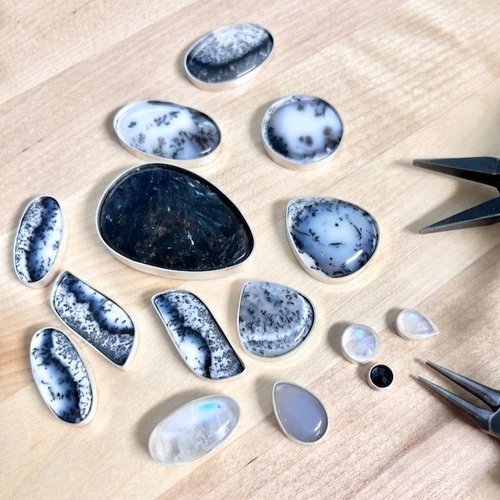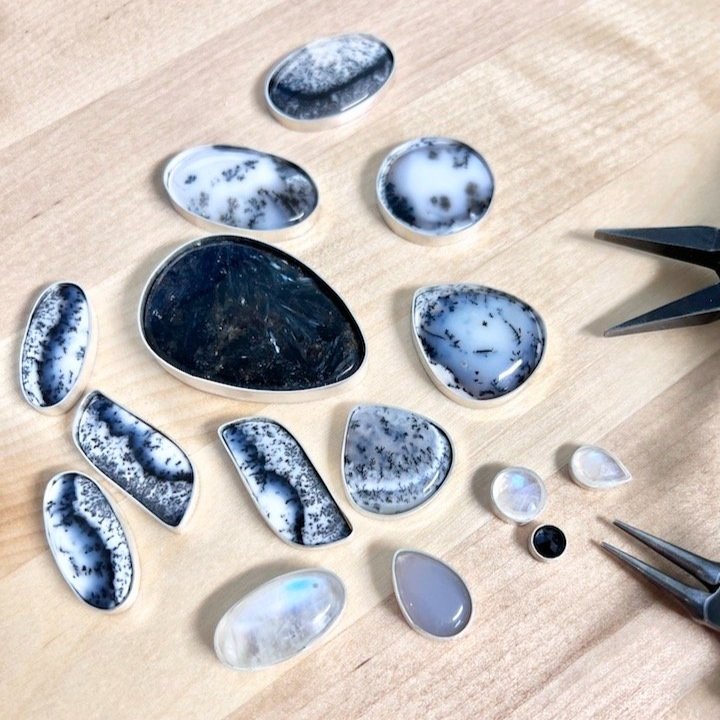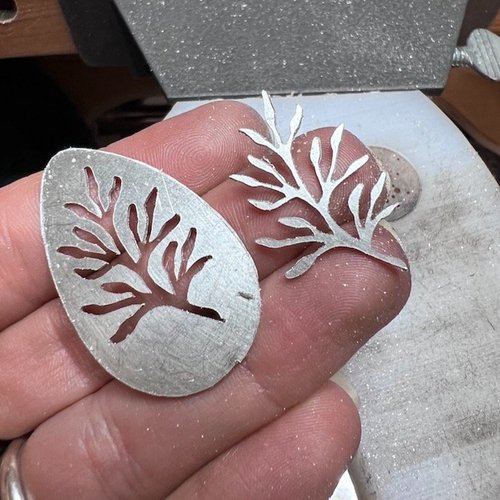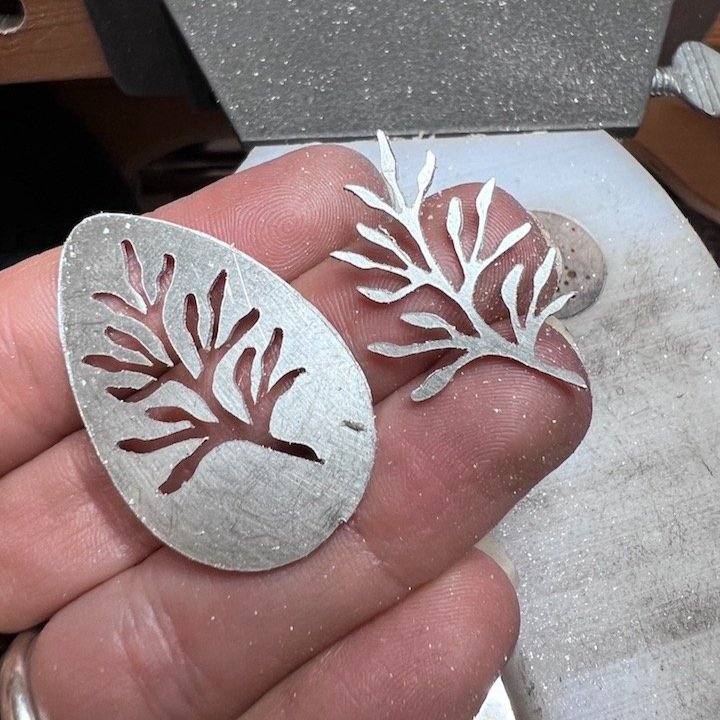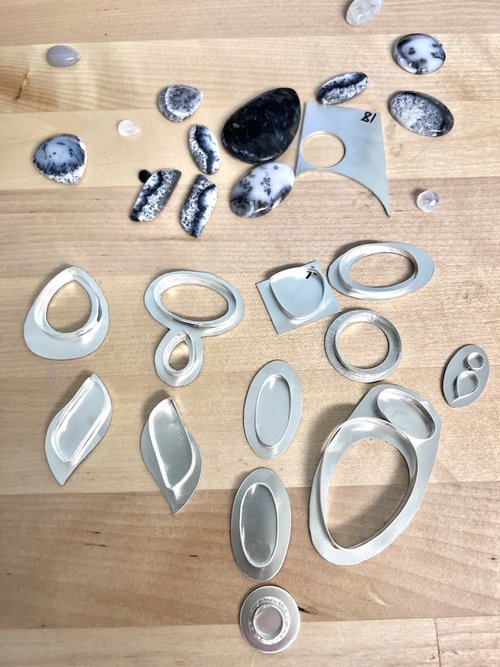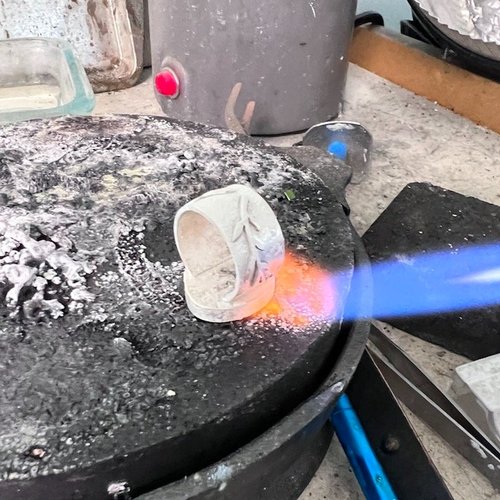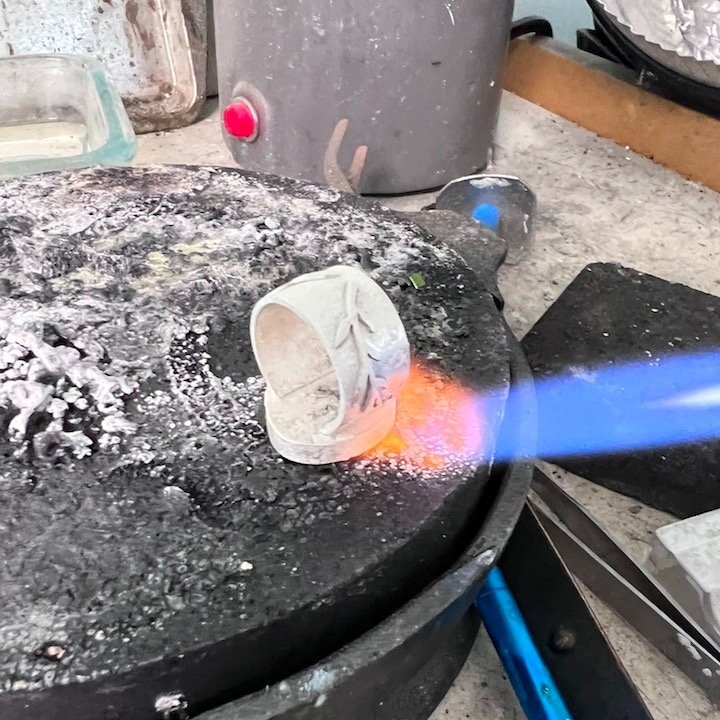 Shop Updates
The full collection will be available starting January 9th. If you're interested in ordering, visit the shop here.