- New for March -
This month's collection of pieces features plenty of green and blue along with an assortment of teardrops and petal-shaped silver. I included a few Aquamarines for March's birthstone. Most of the pieces are one of a kind while a few will be part of my made-to-order limited edition or permanent collections. Blues and greens are my favorite, so I am lusting after a few of the pieces myself. I had to employ some self control to add them to my shop and not to keep them for my own collection.
Pieces will be available in the
shop
starting March 1st.
Behind the Scenes
A few photos below show some of the latest pieces while they were in progress.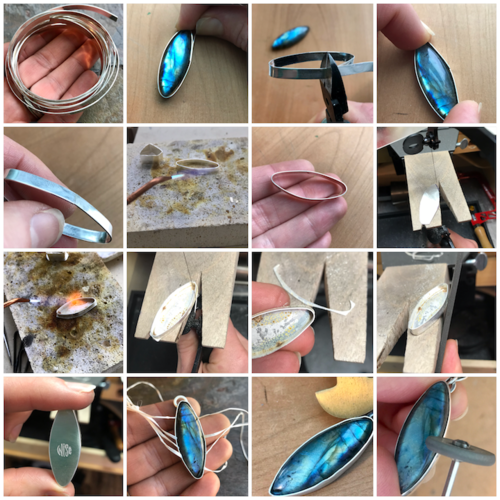 Shop Updates
The pieces below will all be available starting March 1st. If you're interested in ordering, visit the shop here.